Nigra Mercato is a sneaker store located in the center of Madrid, Spain, in the historic "Barrio de Las Letras". We work with the best clothing and sneakers brands such as Nike, Jordan, Adidas, Converse, Vans, New Balance, Parra, The North Face, Carhartt or Lacoste. We also offer international shipping on this website.
In Nigra Mercato we focus on the best material of each brand: We have the best sneakers, the latest launches and the most exclusive collaborations of the main sneakers brands. We work to bring you the most quoted international releases.
We support national streetwear brands and designers to boost local talent, throwing pop-up parties to showcase the most interesting underground brands here.

Nigra Mercato is also a space where you can enjoy presentations, special events and showrooms. We move within the sneaker culture, attending fairs and organizing private meetings for collectors.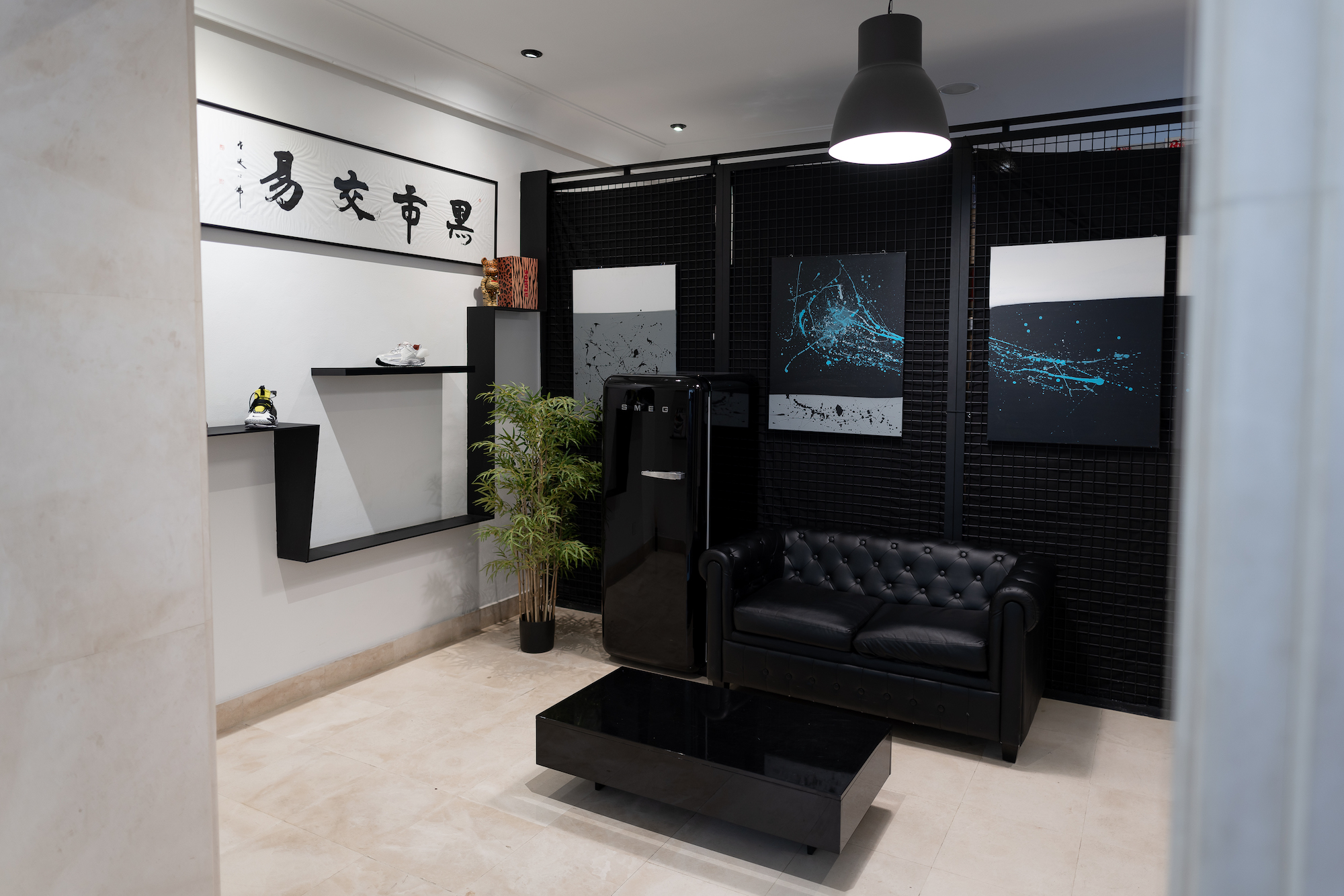 Come and find out what's going on in the sneaker & streetwear world, see the latest news or talk about shoes with us for a while. If it's in Nigra, it's hot.
Opening hours
Day
Mornings
Evenings
Monday to Saturday 
11:00 — 15:00
17:00 - 21:00
Sunday
Closed
Where we are
https://www.google.com/maps/embed?pb=!1m14!1m8!1m3!1d6075.556951197752!2d-3.6966740000000002!3d40.41375800000001!3m2!1i1024!2i768!4f13.1!3m3!1m2!1s0x0%3A0xc2ebc1e6d9bf2f85!2sNigra+Mercato!5e0!3m2!1ses!2ses!4v1551918789130